Fashion and beauty are two of the biggest money earning industries in the world and that's because we are all interested in pretty things and making ourselves beautiful. One thing that we all need in our lives are accessories, whether for our outfits or for our homes. We accessorise our homes with art and beautiful furnishings. But what about our lives?
Being as busy as we are now in life means that we have little time for ourselves. Sure, we can accessorise ourselves with makeup, nice gold watches,  beautiful selection of silver bracelets, or pretty shoes, but our lives should have hobbies and passions!
We should be accessorising our evenings by indulging our minds into something we love. Curling up with a great book to dive into a world someone else has created for us is accessorising our imaginations. Spending time on a colouring book is relaxing and soothing and this accessorises our creativity. We need something more than just working a job and cleaning the house! I bought myself a colouring in calendar from M&S, which keeps me occupied every month and isn't too committal.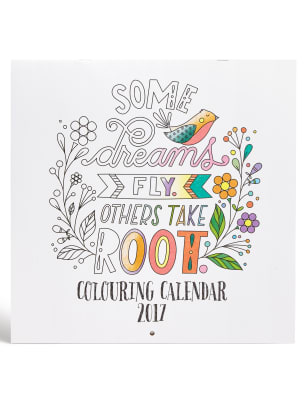 I've also started the gym which I'm actually loving! In addition, I've been reading The Book of Hygge by Louise Thomsen Brits which has been really interesting and in-depth. 

Engaging with people in our lives is another fantastic way to accessorise. We need to have add-ons in the form of friends and family  to feel fulfilled and anyone who says they don't need anyone, well, that's just not true!  We need people to accessorise our personality; everyone has their own label of humour, fun, kind and lovely and we need these around us to be able to shine brighter than we ever thought possible.
By accessorising your life, the material things you purchase will be of little importance. You need a proper balance of things in your existence to be able to bloom and flourish. Enjoy life, enjoy shopping, but don't forget the things that make your life meaningful. After all, those accessories are just stuff and things, they're not what keeps you being happy, alive and loved. It's important to remember that.